It's that time of year again!
Being as Summer has soared by, Autumn flying by even faster, and with the Holidays fast approaching, (just over 6 weeks for Thanksgiving),
I am repeating the Preparing for the Holidays blog posts earlier this year! Prior years have taught me that starting my Holiday To Do lists the first of November was allowing myself enough time to accomplish what I wanted to do!
The excessive busyness of the Holidays is overwhelming enough for those that aren't suffering chronic pain and the many illnesses that cause it!
But, for those of us dealing with chronic pain, flares caused by the simplest activities, or just happen for no reason at all, we truly need to do small tasks over a long period of time in order to achieve some level of success.
Yes, it may seem too early to get started for some! For me, I NEED to spread out my schedule over a longer period of time for what I choose to accomplish so I do not repeat the horrific pain I've had the past 8 years of trying to keep up with it all. I know I'm not alone in this! The excessive overactivity of even simple tasks leaving many chronic pain sufferers overwhelmed, in pain and grieving, instead of celebrating the joy of true meaning of Christmas, as well as being with loved ones and relaxing!
So, with that said, the number one piece of advice is to cut back wherever you can! And if that means making that choice right now by not doing a thing, as it's all just to much, then make that choice! When the time comes, just set out a few things like a mini tree, pointsetta or a Nativity scene and play some cherished favorite Christmas music!
Leave the shopping, gift giving, baking, decorating, cooking and all the other hoopla to others! Not a thing wrong with that!
But, for those who choose to continue with their old habits, try starting early with what you can and read some tips shared in the next few blogs originally published 3 years ago!
*******************************************************************************
It's has snuck up on us! Yesterday was Halloween and today's November, the day that Christmas music started playing on the radio once again! So it gets me to wondering what I need to start doing and
how am I going to do all I need to do for the Holidays!
I will be posting my Holiday blogs over the next few days so if you need some help in getting started with your Holiday plans, no worries, you can read the posts here!
However, I had
published all those Holiday blogs in an ebook for those interested.
Click th

is

link

for
Preparing for the Holidays with Chronic Pain
.
The price
has been kept low for those of us that cannot afford them. It was written to help

, not for profit. However, most of the info is in this blog!
PREPARING FOR THE HOLIDAYS WITH CHRONIC PAIN - PART 1
It is October and I am discussing Christmas? Some of you may think I'm a little premature on this subject matter I expect! However, living with chronic pain we, in reality, need to consider in advance what we are able to do, and not do, then formulate a strategy to make Thanksgiving and Christmas as physically manageable as possible!
I actually started thinking about this last week while roaming around the mall. (Something I never do, esp. at Christmas time)! I happened to come across some fun things I wanted to get for some people! As a result, I accidentally started my gift shopping for Christmas 2015! Then it occurred to me that I needed to write a Christmas blog post ASAP! For I don't want others to get caught in the position I had been when I was new to this life in pain and the holidays came around! I want other sufferers to know that there are choices we can make to accomplish the things we most want to do and hopefully lead to less stress and less pain flares, allowing us to enjoy the season a bit more.
CHRISTMAS AS A MOM IN CHRONIC PAIN
My kids are in their early 30s and married. I have one precious adopted, little grandson and a grand doggy! Life has brought many changes through the years, right up to having multiple spine surgeries leading to nerve damage causing a neurological
disorder called, Central Pain Syndrome leaving me in 24/7,
chronic pain,
where just performing basics tasks around the house are physically overwhelming! In addition to the daily struggles life in pain brings, just contemplating all the planning for the holidays and trying to figure out how to integrate even more into what is almost undo-able can cause a lot of stress!
This will be my fifth holiday in a row with the continuous, moderate to severe chronic pain. It was not quite 2 years after my first neck surgery that I started having symptoms of problems reoccurring. With my son and his wife just moving back to the states after being deployed overseas for several years, as well as my daughter and her husband having a new little foster baby, I desired that Christmas with my family would be extraordinary!
That reoccurring pain made it real rough to achieve! It was like a demon lashing out with everything I tried to do, but I was able to carry on with the fairly tolerable pain with the shopping, wrapping, decorating, baking, cooking and hosting a party, all the way until Christmas Day!

It all crashed when we were playing with the Wii after dinner and I could not lift my arm to use the controller! I realized I was in serious trouble. Not only was I having a complicated time lifting my arms, I was having a rough time holding my head up, hiding the neck pain and continuing doing what I wanted to accomplish while smiling and acting as if nothing was wrong! I ended up in the recliner, telling the kids I was just tired and encouraged them to continue playing
OUR INABILITIES AND DIFFICULTIES WE CAN'T HIDE
I don't want to write about the stuff in the next few paragraphs! I was going to delete it and stick to the Christmas issues. But, you know what, all this is at the center of our reality! Every moment of every day! We can't hide it from ourselves!So I will just cover it and then go onto the the planning and doing things! Here it goes!
As I look back and write this, I see how much life has changed for us as a family since then. I'm not able to do a lot of "wife things," "mom things", nor "grandma things!" This just grieves me to no end. Only those of us dealing with chronic pain can actually understand the depth of the loss of ourselves and things we miss being able to do, right down to even having my kids over for dinners as often as we'd like, let alone taking family trips, having girls weekends away or babysitting, as well as lifting up and holding that little sweet baby, (who is now adopted and almost 6 years old). Not only is it the extreme inability to perform many simple tasks, let alone, multiple tasks, it's not wanting our kids to see us suffering. We do not want to have our pain issues ooze over onto them and take from their joy in their lives! Many of us will never allow them to know how hard it all actually is! Every. Single. Moment. Of. Every. Single. Day.
OUR INABILITIES AND DIFFICULTIES WE TRY TO HIDE
I try to present as healthy as I possibly can for every occasion, putting on nice clothes, makeup, and jewelry, while faking innumerable smiles! I try to be joyful and outgoing! I wonder if I am actually making a fool of myself acting so dang chipper! I have struggled with participating in conversations trying to act as if nothing was wrong, while intently listening over the pain and trying to carry on as intelligently as possible. It is real hard! Just hard!
Then come the duties of the season. The multiple directions we are torn in. It is hard too! Especially when you have so much to do and know you aren't able to to do anything as you use too. But you force yourself to try and complete it all as you use to! You just keep at it and at it. But what you really just want, and need, is to go and lay down and not deal with it all! You grieve your old self! If you live with chronic pain, you identify with that.

OUR INABILITIES THAT ARE MISREAD
One time I was confronted by someone about me, 'being irritated" about something.

I was shocked and embarrassed that I was misunderstood that way! I had not felt that way, nor even thought that way with anyone; it was my pain showing through! I must have had some scowl or wince pop forth. I was simply trying to participate in the event as best I could. Sitting, talking, conversing....yeah....just focusing on trying to do the task at hand and someone thinks I am upset about something! That seriously makes me wonder how much is misinterpreted with how I present myself in a social situation. You know exactly what I am talking about! I don't need to go into specifics here of our compounded issues caused by chronic pain. Even though socializing is a huge horribly hard part of the holidays, we so want to just need to connect with others.
Most people are concerned with not having enough time, money or energy to manage with the preparations that go into all the shopping, wrapping, decorating, cooking, baking, parties, etc. done during that time of the year!

Just thinking about all this may set you off into panic mode! However, living with chronic pain, we have all those concerns, plus the inability to tolerate minimal activity added to our days. No matter what amount of preparation we do ahead of time, it does not guarantee the fulfillment of one's dream for a heartfelt traditional fun filled Merry Christmas. That is our reality.
The reality of our new "normal" is just trying to accomplish our heart desires without crashing into bed, rolled up in a ball, under our blankets! However, let's take a step back and look at how we can make the Christmas celebrations easier? Or I should say, "More doable", as "easy" is not something that we find life being living with chronic pain. There are many things we can incorporate into our new "normal."
The suggestions here and in the next blog post are to hopefully help bring together all we want to achieve by doing some things differently and by spreading it all out, a few minutes a day, over an extended time, to help lesson the stress on our already overtaxed pained bodies.
Just know, all these suggestions are for all year, not just during the holidays!
Eat healthy!
We really need to make this a priority. Even though the holidays mean a lot of "fun" foods, we know what we can and cannot tolerate! Make good choices! Drink lots of water and eat nutritiously!
Rest!
Make sure you are getting enough! Don't let all the busyness overtake you! One thing I like to do when we have a lot going on and have visitors for an extended time and I NEED to have some "horizontal time" is to invite everyone into the living room, as opposed to sitting around the table. That way I can lounge out on a recliner and socialize. If we have overnight guests I like to have something to watch on TV! I plop my blanket and pillows on the floor! (offer some to everyone else too!) I usually pick something to watch that you can still socialize during; like a comedy show, music videos, Planet Earth, family pictures streamed onto the TV, etc. That way I can get the much need rest for my muscles and nerves that will scream at a new level if I don't! If you're like me, it can take days to overcome extra activity of even just sitting too much and talking! It is just our reality!
Do not beat yourself up!
Yes, it is hard not being able to do all we use to, or go somewhere we want to go, especially when others are getting together and we end up home in bed, in pain. We have to grieve this. It is a loss to have to miss things! However, please do not demean or degrade yourself over it! You did not choose this life! You do not need to make it worse emotionally! Negative self talk can actually change the chemicals in your brain and cause negative emotions! Make a plan for how you will handle this! Grieve it and then move on to finding and activity you can do while you are in bed or having to lay down somewhere.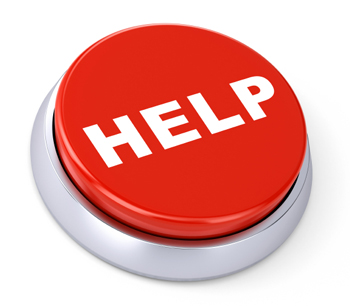 Ask for help! There are things that you can let others help with, or even assign them to do the task! It can be hard to let go of certain tasks, but know others are just as capable! You don't have to do it all! Things may not get done "perfect" however; it gives others a chance to help! Maybe they enjoy helping! Or doing things in a different way.

Psst..your way isn't the only way! (LOL! I am saying that to myself)! Let others help with the decorating, shopping, wrapping
There are so many things to keep track of with the holidays that getting organized helps to not get lost in it all and it will help keep stress to a minimum. Consider getting yourself a notebook or binder to use from year to year to keep your lists in. Write everything down to keep track of meal ideas, gift ideas, budget, purchases and what you need to get.
Create a gift list for your children, as well as others on your list. Including clothing and shoe sizes, as well as likes and dislikes that you may hear people mention when socializing.
Use a calendar to schedule tasks
to spread out over a period of time.
I have used an app on my iPhone and iPad called AnyList the past four years. You can make lists for anything! Being a list maker this was a huge find for me! I no longer lose my lists and I can save them. I have a gift list, as well as a Christmas menu list, including all ingredients for all recipes needed that can be copied and pasted over to my grocery list with just a few taps. This not only helps with limiting my time planning from year to year, it helps to keep me organized, as well as not forgetting things.
If you spread out your planning, shopping and food preparation throughout the next few months you will make things more tolerable for yourself physically! Do a little bit every few days as physically able! That is where scheduling on a calendar over the next few months all your tasks will make it more doable for you instead of frantically trying to get it all done in 4-6 weeks causing a flare and leading to you not being able to enjoy this time of year.
Learn how to say "NO!" You cannot do everything. You must learn to set limits for yourself. You already know this! But, now is a good time for a reminder, before you add fuel to the fire of the
already burning pain! As hard as it is to set limits take some time to decide what you can and cannot do! Put limits on going out and buying gifts, decorating, cooking, baking, going to parties, etc. Just say, "No." That will allow you to focus on the things you really want to do. Or should I say, "things you can physically do?" It is hard to have a reality check! I still deny that I deal with this chronic pain every single day and go into "I can do it all!" mode every holiday! I need these reminders for myself to keep me grounded. Otherwise, we will suffer. You know that!
In the next blog post we will look again at planning, getting a gift list together, how to alternatives to going out and shopping, decorating, entertaining, and socializing, as well as meal planning, cooking and baking! Don't forget to subscribe, follow by email. See left side of the beginning paragraph! Your comments and suggestions are very welcome!