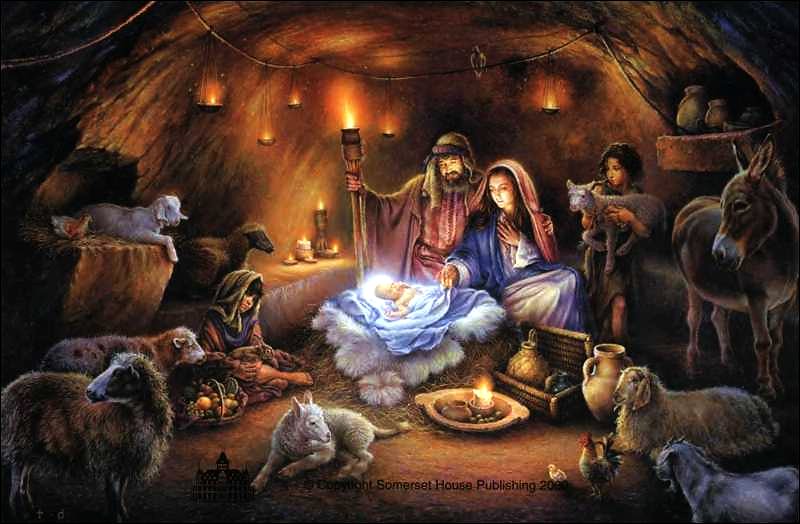 PREPARING FOR THE HOLIDAYS WITH CHRONIC PAIN - PART 2
n the previous post
PREPARING FOR THE HOLIDAYS WITH CHRONIC PAIN - PART 1
it was discussed about how life in pain affects our holidays, the stress of all the activity, as well as taking care of ourselves and getting organized.
In this post I will reintroduce tools to help us survive the Christmas season, such as planning as a part of getting organized, choices we can make to decrease stress and pain flares, making changes as we find necessary, decreasing your gifting and shopping tips to make it easier for those of us in chronic pain. Then in Part 3, I will cover decorating, easy meal ideas, simple entertaining, baking and making goodies, socializing, as well as some cleaning cheats!
If you haven't had an opportunity to get organized after reading the
PREPARING FOR THE HOLIDAYS WITH CHRONIC PAIN - PART 1
post. I highly urge you to consider doing this. There are so many things to keep track of with the holidays that getting organized helps you to not get lost in it all and it can help keep stress to a minimum. Not to mention, help with decreasing our chance of pain flares, allowing us to best be able to participate in some of the many activities going on during this time of the year!
Consider getting yourself a notebook or binder to use from year to year to keep your lists in.
Write everything down to keep track of meal ideas, gift ideas, budget, purchases and what ingredients you need to get for meals and other items you want to cook or bake.
Create a gift list for your children, as well as others. Including clothing and shoe sizes, as well as likes and dislikes that you may hear people mention throughout the year.
Use a calendar to schedule tasks

to spread out over a period of time to make all this more doable for you instead of rushing around trying to get it all done at once!
I have used an app on my iPhone and iPad called AnyList the past four years. You can make lists for anything! Being a list maker this was a huge find for me! I no longer lose my lists and I can save them from week to week and year to year.
I have a gift list, as well as a Christmas menu list, including all ingredients for all recipes needed that can be copied and pasted over to my grocery list with just a few taps. This not only helps with limiting my time planning from year to year, it helps to keep me organized, as well as not forgetting things. (I use it for grocery shopping; I no longer have to make a list every week.

I just go through it and tap what I need. You can organize it by the aisles at your store as well as by department.)
If you spread out your planning, shopping and food preparation throughout the next few months you will make things more tolerable for yourself physically! Do a little bit every few days as physically able! That is where scheduling on a calendar over the next few months all your tasks will make it more doable for you instead of frantically trying to get it all done in 4-6 weeks causing a more pain than you already are dealing with and potentially leading to you not being able to enjoy this time of year.
Surviving the Christmas season all comes down to what we choose to do and choose to let go of! Take some time to sit down and examine your lists and decide what precisely you MOST desire to do and what you can let go of! Ask yourself the following questions:
What is that you dread on your list?
What can be done about these things you dread?
Ask yourself do you really need to do ________?
What tasks can you hand over to someone else to do?
Can any of these tasks be eliminated altogether?
Are you physically able to do each task that is on your list?
Can the task be broken down into smaller more physically tolerable steps?
What tasks can you start working on now, a little at a time, in preparation ahead of time?
Are there any traditions you just do not enjoy?
Do you need to have a discussion with family to talk about options and alternatives?
Do you have things on a list for yourself? Things you need to do to take care of you?
It's all about choices! Yes, it is not easy to admit when we can no longer physically tolerate doing something we once loved doing, but any increase in the pain we are already dealing with can spoil your holidays! I know you identify with what I'm talking about! Is it worth it to try and push through the pain to do what your heart so desires? Consider finding an alternative way to do it or even ask someone else to do it. Maybe it might need to be eliminated altogether?
It can be difficult to change from traditions that have been in your family. However, if there is something you can no longer do and need to simplify, or just don't enjoy anymore, don't feel you have to be obligated to do them. Christmas is a time to rejoice and be glad in the reason for the season, not suffer in silence.
Be sure to discuss ahead of time with family, as well as extended family, any changes you desire to make and why (as applicable) so others can have time to adapt and plan as needed. Let them know you don't want to take anything away from their traditions and discuss possible new traditions that can be incorporated.

Be open and honest about your health and the chronic pain that impedes you from doing all you desire.
DEALING WITH PEOPLE THAT CAN'T UNDERSTAND OUR PAIN
If some don't understand what you are dealing with, consider what you will tell the ahead of the holidays; maybe tell them you understand that it is hard for many to comprehend what they have never experienced. It can be very hurtful to not be understood, especially by those we would expect or hope would.
However you do not have control over what others think and feel. For me, as hard as it can be to do, I choose to focus on those that do understand where I am at and not on those that don't. It does take practice setting the deep hurt aside. Try to focus, as best you can, on those that do have empathy! Forgiveness goes a long ways as much as for your own well-being as the others.
Draw Names – many do this with extended family, as well as within their own immediate family.
Have a "white elephant gift exchange"- everyone brings a used or purchased gift at a set price limit and take turns picking one out. After the first person takes a gift, the next person can either take the last persons gift or chose another to unwrap. And so on, until everyone has a chance to pick a gift. The first person can pick a gift from someone if they want to. Many great laughs arise from the silliness of the gifts often purchased at rummage sales or have had found left lying around the house, as well as coveting a nice gift. Some gifts have even made repeated appearances from year to year!
Do you need to buy for those that are not in your family?
Make a list of who you need to buy for, including what you know their interests are.
Ask those on your list (if you feel it is appropriate) to provide you with a wish list so you don't have to spend time and energy trying to figure out what others would enjoy. Many stores websites have a wish list area that can be utilized. I ask my kids to use Amazons wish list.
Start shopping months in advance to decrease the stress of the chaos as you get closer to Christmas.
You can Google items you want to buy to find where items are available, as well as the price comparisons of different stores. This prevents you from having to go from store to store on a hunt! Not only that, it saves gas money, and most of all physical pain that comes with all the hustle and bustle!
Shop online – Going out to stores, fighting the crowds and standing in long lines while on a treasure hunt can be extremely physically demanding.

Many stores offer free shipping. Keep your list ready for when you see sales and shipping specials. If you have not tried shopping on line, give yourself some practice with a few items. I remember when I first started doing this after my first neck surgery. It was a bit challenging; however it is now my preferred way to shop. Making a few clicks is much simpler! Going to the door to get the boxes that have been delivered is so much easier than going out to stores! I smile at the deliveries when they arrive. It feels freeing!
Many stores allow you to order on line and pick up at the store for free. That is good if you can't afford the shipping or don't meet the criteria to have it shipped free to your home.
If you must go out to stores (or just like to get out and browse around) make sure you have a list made up with what you would like to purchase for each person! This will save a lot of time and frustration! I don't know about you, but between the pain roaring, the noise and over stimulation of all that is going on at stores, as well as multiple decisions, it is too much for me anymore! But, do try to go on a low pain day, a time and day when there will be less shoppers and see if you can get a driver to help with carrying packages as well.
Shop throughout the year as you come across deals! Make sure if you do that that you have one single place at home to store your finds! Or you will be like me and come up with a gift months later!
Shop smarter- instead of buying presents that some people won't know what to do with, consider buying gift cards to restaurants, bookstores, stores you know they shop at, memberships to museums, zoos, local plays, local businesses, etc. Many stores have a gift card section, including local stores.

You can also buy many online or call the store and they will mail them to you.
Here's a fun article from Real Simple Magazine I came across. You might find some ideas for yourself there!
Hope you found a few good ideas to utilize to help your Christmas be more doable with your new "normal!"
In my next blog post, CHRISTMAS PART 3 – SURVIVING THE CHRISTMAS SEASON WITH CHRONIC PAIN, I will cover decorating, socializing, meal planning, meal preparations and baking, as well as some cleaning cheats!
Don't for get to subscribe to my blog (left upper corner next to blog) or sign up to follow by email. Please share with others that you feel may be helped by the information given! All of us in chronic pain need to help each other out with tips to make our life easier!